| Product Name | CI Number | CAS Number | E- Number | Form | Water Soluble |
| --- | --- | --- | --- | --- | --- |
| FD & C Yellow No. 5 | CI 19140 | 1934-21-0 | E-102 | Powder | Yes |
| FD & C Yellow No. 6 | CI 15985 | 2783-94-0 | E-110 | Powder | Yes |
| FD & C Blue No. 1 | CI 42090 | 3844-45-9 | E-133 | Powder | Yes |
| FD & C Blue No. 2 | CI 73015 | 860-22-0 | – | Powder | Yes |
| FD & C Red No. 3 | CI 45430 | 16423-68-0 | E-127 | Powder | Yes |
| FD & C Red No. 40 | CI 16035 | 25956-17-6 | E-129 | Powder | Yes |
| FD & C Green No. 3 | CI 42053 | 2353-45-9 | E-143 | Powder | Yes |
| D&C Green 8 | CI 59040 | 6358-69-6 | – | Powder | Yes |
| D&C Yellow 10 | CI 47005 | 8004-92-0 | – | Powder | Yes |
| D&C Yellow 8 | CI 45350 | 518-47-8 | – | Powder | Yes |
| D&C Orange 4 | CI 15510 | 633-96-5 | – | Powder | Yes |
| FD&C Red 4 | CI 14700 | 4548-53-2 | – | Powder | Yes |
| D&C Red 22 | CI 45380 | 548-26-5 | – | Powder | Yes |
| D&C Red 28 | CI 45410 | 18472-87-2 | – | Powder | Yes |
| D&C Red 33 | CI 17200 | 3567-66-6 | – | Powder | Yes |
| D&C Green 5 | CI 61570 | 4403-90-1 | – | Powder | Yes |
| Ext. D&C Violet 2 | CI 60730 | 4430-18-6 | – | Powder | Yes |
| FD&C Blue 2 | CI 73015 | 860-22-0 | – | Powder | Yes |
| Product Name | CI Number | CAS Number | E- Number | Form | Water Soluble |
| --- | --- | --- | --- | --- | --- |
| Quinoline Yellow WS | CI 47005 | 8004-92-0 | E-104 | Powder | Yes |
| Ponceau 4R | CI 16255 | 2611-82-7 | E-124 | Powder | Yes |
| Carmoisine | CI 14720 | 3567-69-9 | E-122 | Powder | Yes |
| Amaranth | CI 16185 | 915-67-3 | E-123 | Powder | Yes |
| Patent Blue V | CI 42051 | 3536-49-0 | E-131 | Powder | Yes |
| Green S | CI 44090 | 3087-16-9 | E-142 | Powder | Yes |
| Black PN | CI 28440 | 2519-30-4 | E-151 | Powder | No |
| Acid Red 52 | CI 45100 | 3520-42-1 | | Powder | Yes |
| Product Name | CI Number | CAS Number | E- Number | Form | Oil Soluble |
| --- | --- | --- | --- | --- | --- |
| D&C Red 17 | CI 26100 | 85-86-9 | – | Powder | Yes |
| D&C Red 21 | CI 45380:2 | 15086-94-9 | – | Powder | Yes |
| D&C Red 27 | CI 45410:1 | 13473-26-2 | – | Powder | Yes |
| D&C Green 6 | CI 61565 | 128-80-3 | – | Powder | Yes |
| D&C Violet 2 | CI 60725 | 81-48-1 | – | Powder | Yes |
| Product Name | CI Number | CAS Number | E- Number | Form | Water Soluble |
| --- | --- | --- | --- | --- | --- |
| D & C Red 6 | CI 15850 | 5858-81-1 | – | Powder | – |
| D & C Red 7 | CI 15850 | 4/9/5281 | – | Powder | – |
Toilet Cleaner
Glass Cleaner
Dish Wash Liquid
Detergents
Floor Cleaner
Personal Care Applications:
Shampoos/Conditioners
Bath Soap
Hair Gel
Toothpaste
Lotions
Deodorants
Liquid Soap
Hair Oil
After Shave
Skin Creams
Body Scrub
Shower Gel
Face Wash
Sanitizer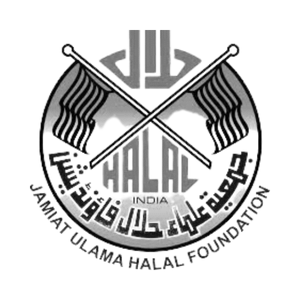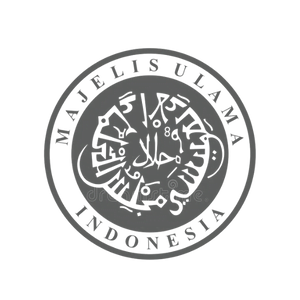 iCOLOR US LLC realizes that it is serving an ever-changing marketplace, therefore legislation and new development may cause the information contained here to require updating. We, therefore, request clients to re-check with their appropriate legislative authorities before using any of our products in their intended application, or you may write to us at our technical service department in Illinois, USA. Although based on our general experience, the information presented herein is believed to be reliable, iCOLOR US LLC makes no representation or guarantee as to the accuracy, completeness or reliability of the information. Due to various factors that are outside our control, we can not accept liability from reliance on this information for any circumstances.